There are no locations in your search area. You can search for additional locations or use the list below to browse locations by state.
Geolocation has been disabled
If you want to re-enable it, click below to see how.
Help
Locations by State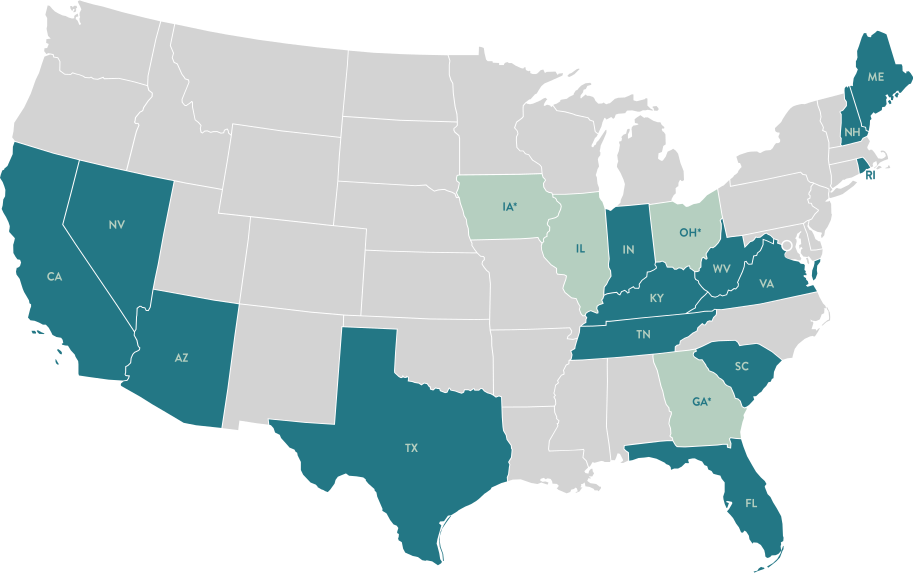 Substance Use Counseling & Addiction Treatment | Groups Recover Together Office Locator
Groups Recover Together is an opioid addiction treatment program that is proven to help our members beat addiction and get their lives back.
Groups was founded in 2014 with the mission to make treatment for opioid use respectful, accessible, and affordable. We empower our members to regain control of their lives through an evidence-based model of outpatient weekly group therapy and medication-assisted treatment (MAT) using Suboxone (buprenorphine/naloxone).
What differentiates Groups is our belief that long-term recovery from opioids is tied to aspects of life that are beyond the reach of traditional medical care. We approach fighting addiction as a team sport and provide each member with a care team that works together to ensure they receive comprehensive, coordinated care.
Groups has grown to over 100 offices in the U.S. for in-person treatment. We also provide virtual opioid addiction treatment for members who do not live near one of our locations.